Auto Body Repair
Auto Body Repair Shop in Colorado Springs, CO
Clear Max Collision is a locally owned and operated collision center that offers auto body repair in Colorado Springs, CO. Our goal is to serve you and all of your auto body repair needs!
Where you take your car for auto body repair after a collision is YOUR decision.
If you're in need of auto body repair in Colorado Springs, Clear Max Collision is here to help. Our skilled technicians can repair everything from small dents, dings, and scratches to more comprehensive auto body damage. Our goal is to restore your vehicle to it's pre-damage condition! Here's what to expect when you bring your vehicle to Clear Max for auto body repair:
Vehicle Drop Off + Check-in: Leave your car with our friendly staff. We'll provide a full video recording of your vehicle to document collision damage and any other existing dents and dings. 
Damage Assessment + Restoration: We assess the damage to your vehicle, make a plan for your auto body repair, and begin restoring your vehicle to its pre-damage condition.
Paint Refinishing: Our expert painter refinishes any paint damage to your vehicle.
Reassembly: We ensure that your vehicle is properly reassembled and will be safe and perform as expected.
Wash Exterior, Quality Assurance, and Pickup: We wash your car, give it a final check, and hand the keys back to you!
Why choose Clear Max Collision?
We offer FREE estimates!
We accept any and all insurance companies.
We have a friendly, personable, competent staff that will treat you with respect.
We guarantee our work for as long as you own your vehicle.
We work directly with the insurance company so that you don't have to!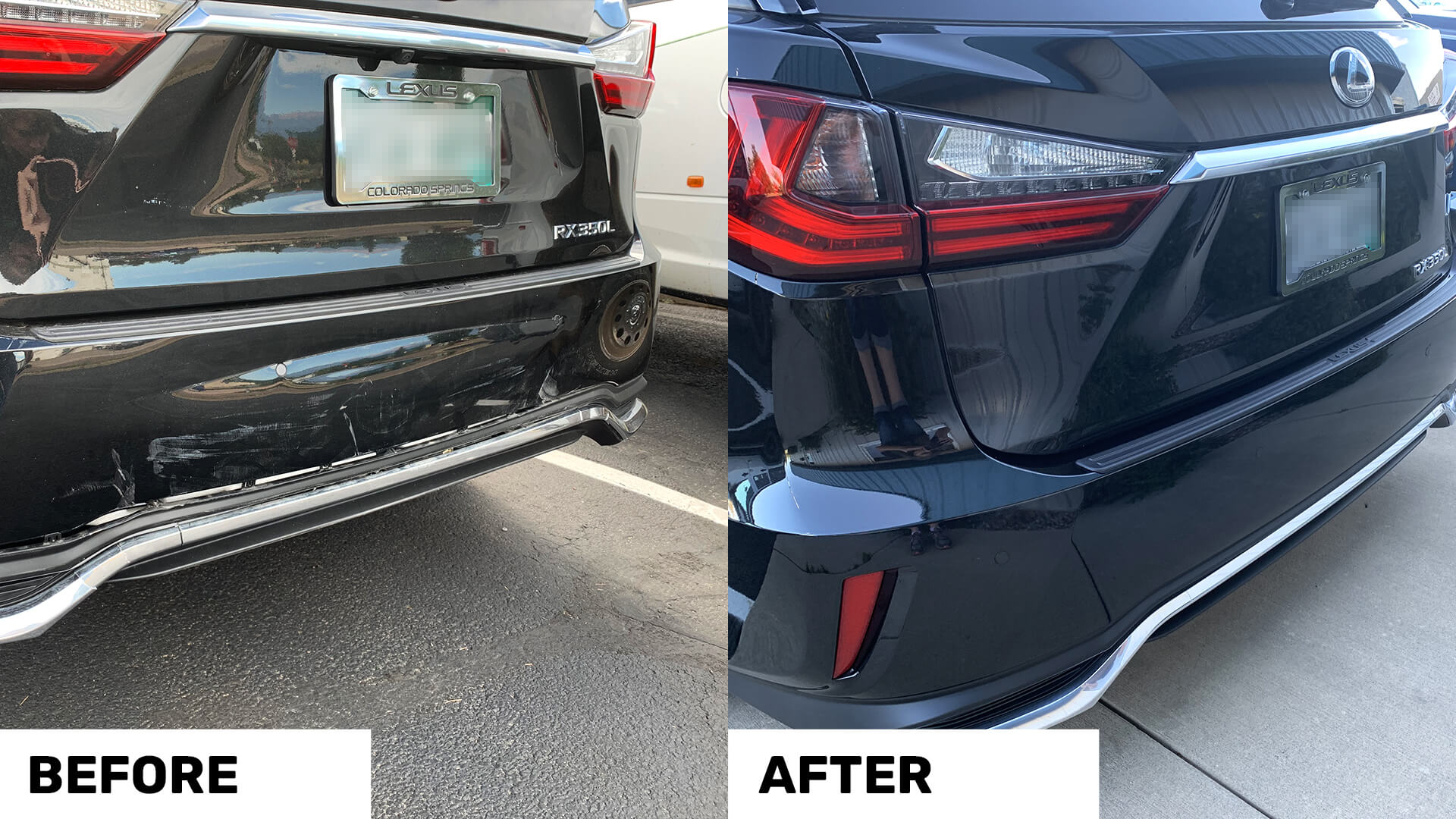 "Clear Max Collision was by far the best auto body shop I have ever used. They fill their ranks with top professionals who seem to love what they do. (Love is good) Clear Max is high tech with an old school work ethic. I highly recommend Clear Max Collision!"
Mark Wallace
In addition to auto collision repair, Clear Max Collision also offers the following top quality services for all of your auto body needs
To learn more about our auto body shop, feel free to give us a call at (719) 322-2622. You can also contact us about your car collision repair and more today!